Semolina & Yogurt Cake with Honey Glaze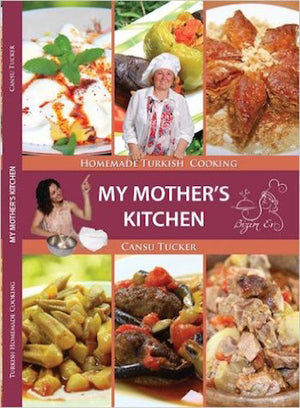 This recipe is adapted from "My Mother's Kitchen - Homemade Turkish Cooking" by Cansu Tucker.  It is simple, delicious, and low in fat.
Ingredients:
1c sugar (we used demarara sugar but regular white sugar is fine)
4 eggs
1 cup semolina
1 cup yogurt (we used 10% Greek Yogurt but any kind will do)
1 tsp. Vanilla
1 cup A/P flour
2 tsp. Baking powder
1/2 cup of your favorite honey (we used a rich, dark wildflower honey)
1/2 cup water
Method:
Cream sugar and eggs,
Whisk in semolina, yogurt, and vanilla. Whisk.
Fold in baking powder and flour and mix until just combined
Pour into a deep baking pan and bake at 375°F for 45 minutes or until a toothpick comes out clean when inserted into the center of the cake
Cool completely on a wire rack
When the cake is cooled, bring 1/2 cup water to a boil, remove from heat, stir in honey till dissolved and drizzle over the top of the cake.
Leave a comment
Comments will be approved before showing up.